As a fan of Ed/Winry, you all know how hard it is to find good 503 fanart. Well luckily, I spent the last week digging up some old bookmarks and images from my harddrive and found a whole folder of Edwin fanart. So here's to sharing, since I haven't contributed anything to this community yet.
Because of
OFP
, please do not steal or reuse any of these images without permission: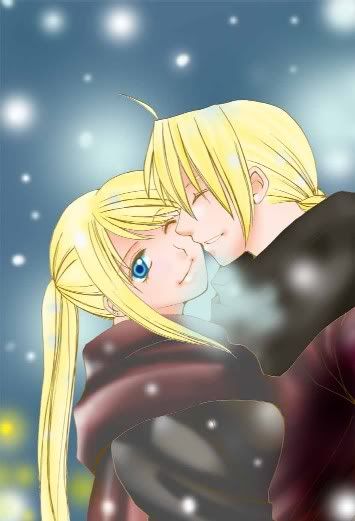 Just some fanart by
Violet Fountain.
There's loads more on her site.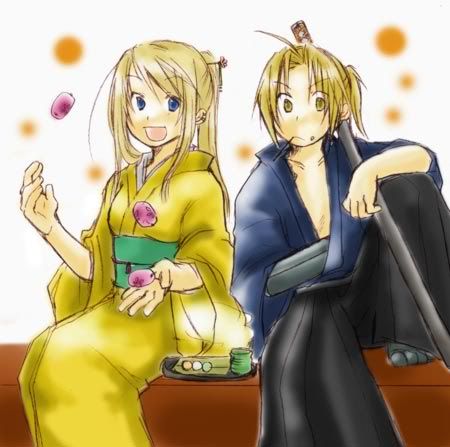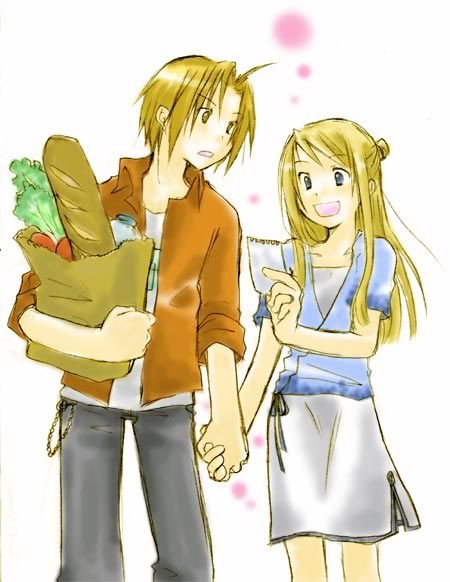 The Edwin art of
Andante
is adorable.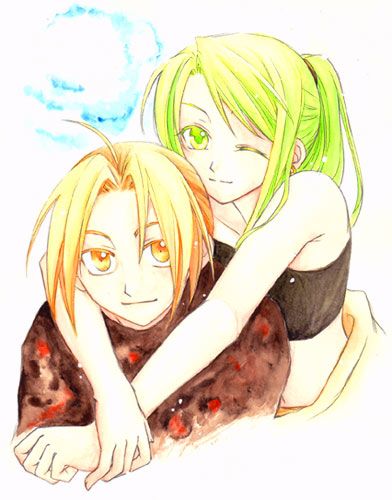 I admit that I was a bit lost when I entered this site (can't read characters), but the flashiness of the colors in this
artist's
art really caught my eye.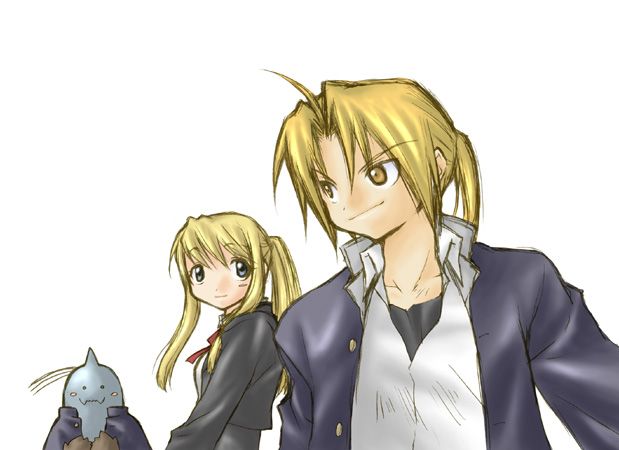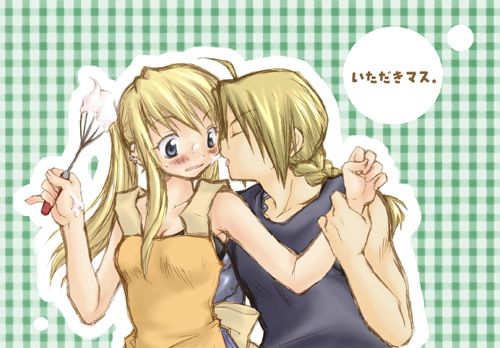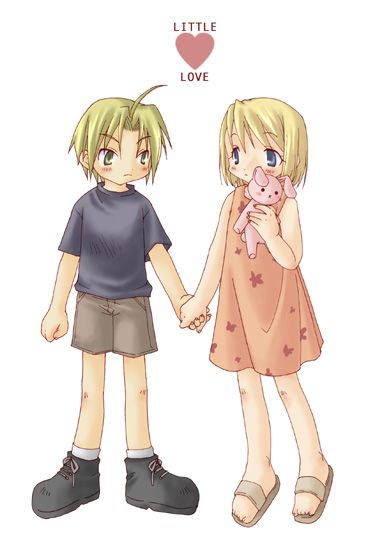 If I remember correctly, someone in this community recommended this site to me when the pictures were still available. Although many of them aren't present any longer, you could always
check back to make sure
.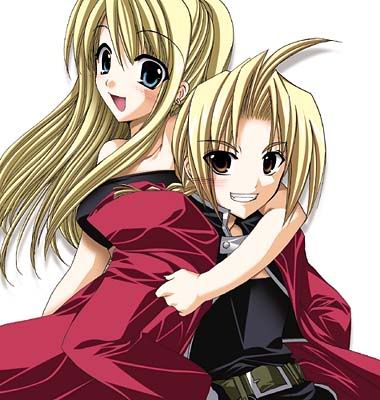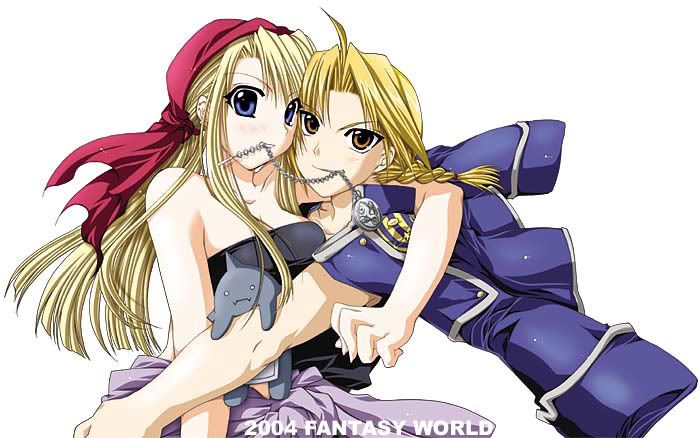 It's funny how a lot of the Ed/Winry fanartists are hentai doujinshi mangakas. Yura Shinano is one of my favorite FMA artists because of her neat style of cell shading.
Fantasywind
has made some Edwin and Royai "H" manga, if anybody wants one of her works,
Flame of Alchemy
, just give me a note (with a statement that you're over 18, of course).
The rest of these (collected from the past year or two) were from sites that I've stumbled across, saved onto my harddrive, but forgot the URL. Again, I claim none of these works. If any of you are able to find the links, please send them to me so I could give them proper credit.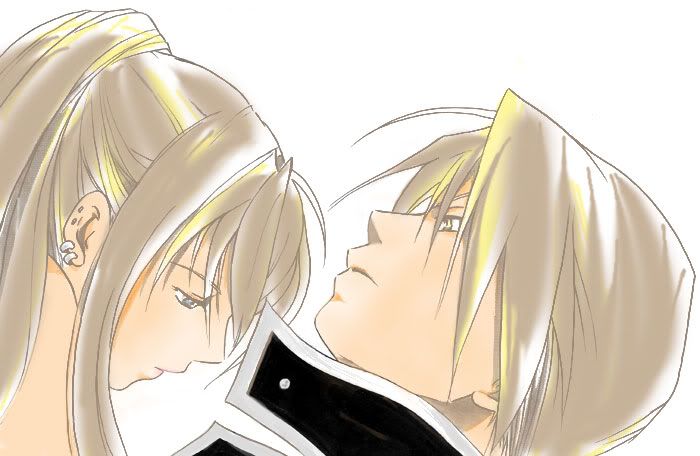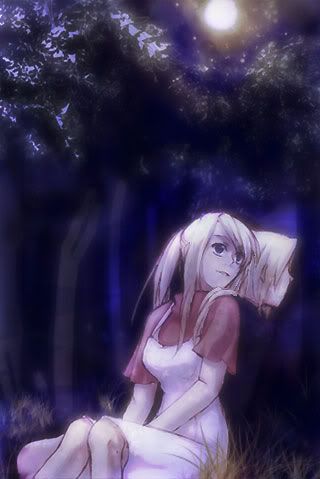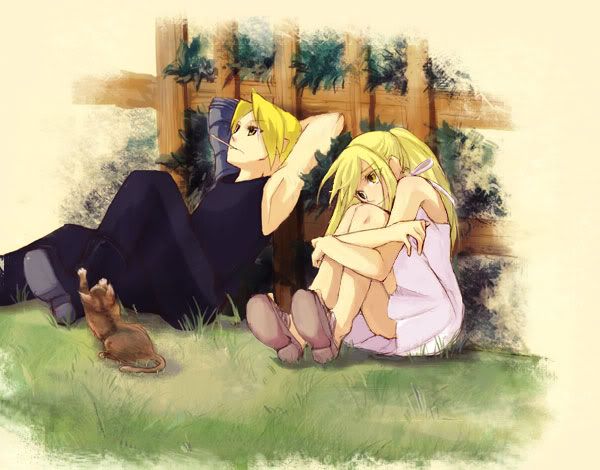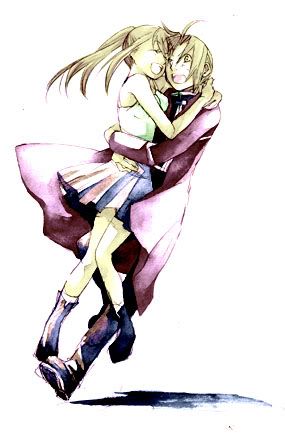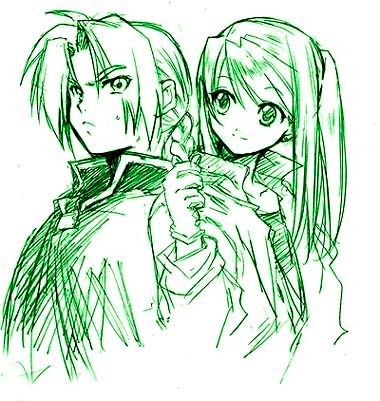 If you know any other sites with fanart goodness, feel free to rec them.
[edit] Again, please don't distribute or use the fanart without permission. We all know how it is with the Japanese artists...hopefully I don't get in trouble for posting this ^^;
Current Mood:
contemplative